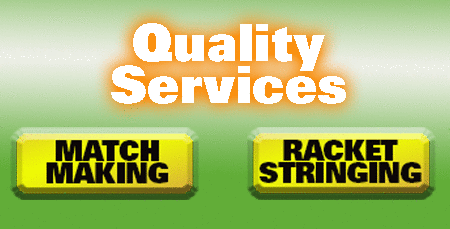 ---
---
PLAYER MATCHING BY TERRI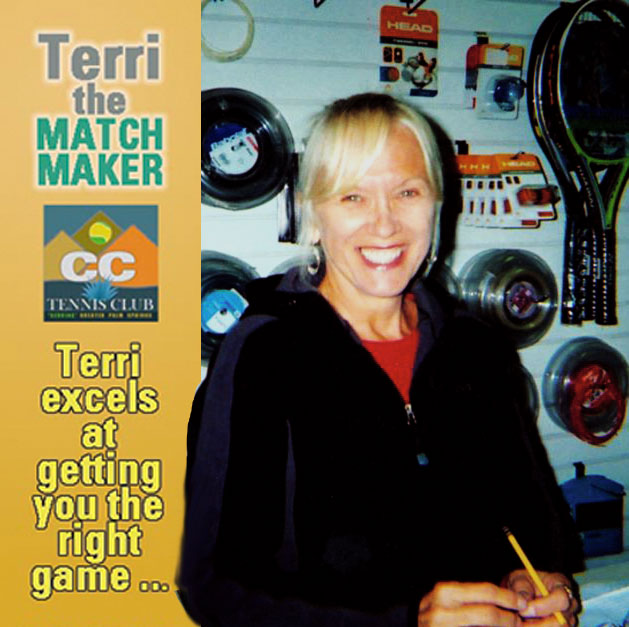 Click for more information
Office: 760-321-7467
E-Mail: terri.cctennis@gmail.com
---

It can feel rather daunting - you want to
get back into the swing of things on
the courts, but it's been so long since you
picked up a racquet. At CC Tennis Club,
self-doubt can be limiting,
we understand entirely.
A FREE half-hour assessment with David
Mindell, CCTC's Tennis Director will help.
His keen eye and vast experience will discover
your plusses and minuses;
he will identify your strengths and areas where focused
training can help you the most.
After your assessment, you'll enjoy your game
so much more knowing CCTC has your back.
Give the ProShop a call, text or email Terri or David.
We'll get you up and running again in no time.
---

---
SPECIAL DROP-IN RATES
FOR TRAINERS AND INDEPENDENT CONTRACTORS
---
Three Rackets Strung for the Price of Two!
(760) 321-7467